No registration needed for these program, but please plan to arrive early, as supplies and space are limited.
Baby Rhyme Time (0 to 18 months)
Wednesdays from 10:30 am to 11 am
Join us for songs rhymes, fun for little ones.
Rhythm and Rhyme (18 – 36 months)
Thursdays from 10:30 am to 11 am
Find out how talking, singing, and reading build vocabulary and a love of books!
Preschool Storycraft (ages 3-5)
Saturdays from 11 am to 11:30 am
Join us for a literature based program and art project! Starts September 7th!
REGISTRATION REQUIRED FOR THESE PROGRAMS!
Eager Readers Book Group (grades k-2) Monthly, Mondays (Meets once a month, see calendar for details)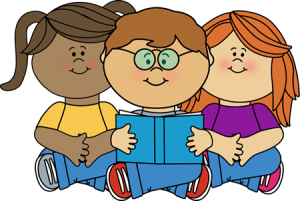 Stop by the Children's Desk to pick up a copy of this month's book selection. Read the book at home and then stop by for a book discussion and craft.